Pluto Press, London, paperback, ISBN 0-86104-509-2 – Out of Print.
Exposes the scale and scope of the Thatcher privatisation drive, the new right and multinational offensive, the effects of privatisation on workers, users and services and proposes a political strategy for public services and a seven-point action strategy.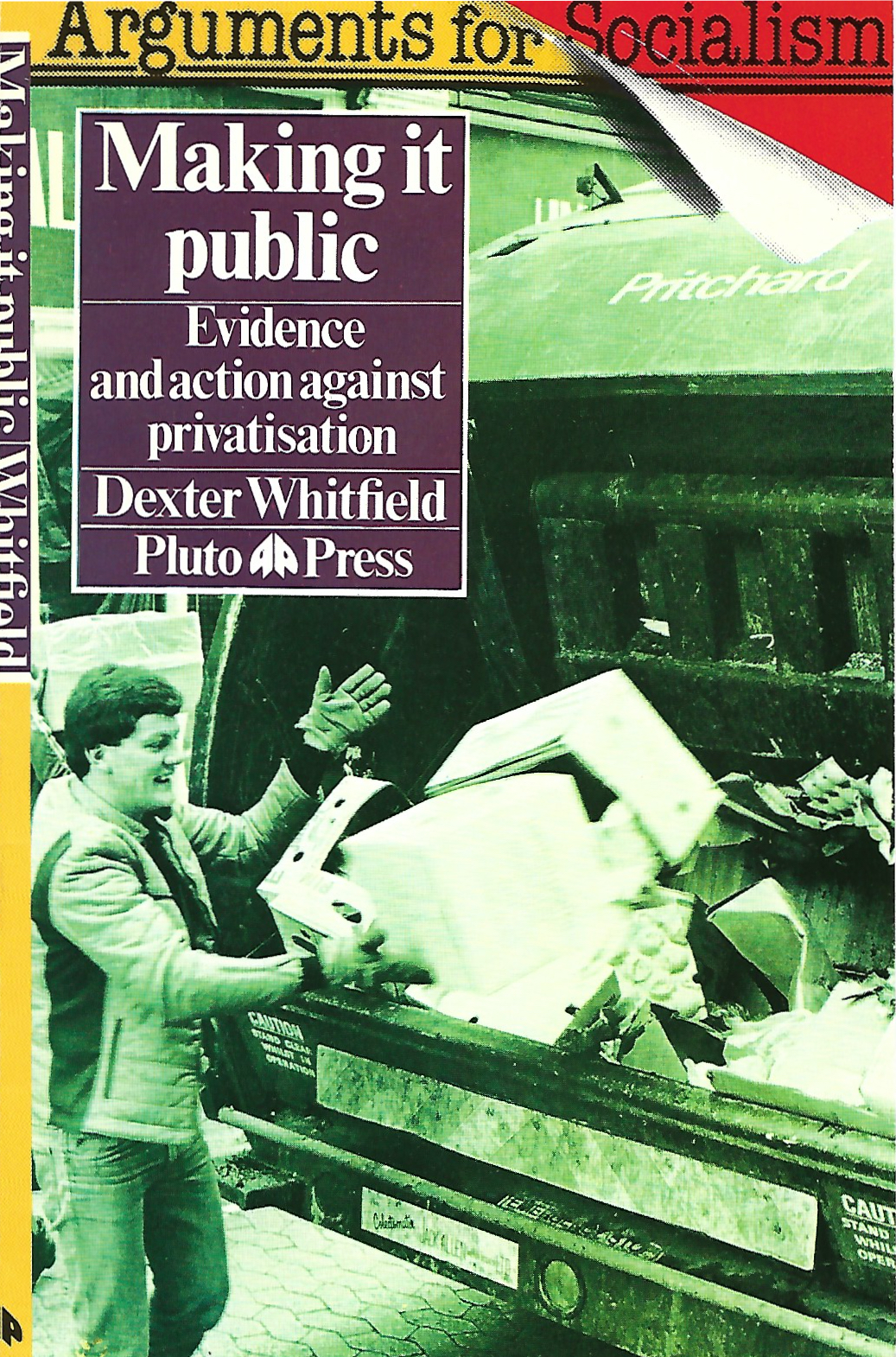 David Berry, New Statesman, 9 September 1983 – "…his case against Tory policy on privatisation is made with passion and clarity"…..it's an excellent book, a model of its kind.
Labour Research, August 1983 – "…contains a brief but fascinating history of the development of public services in Britain…..Best of all are the final two chapters, which contain  a wealth of ideas on how to fight against privatisation – and equally crucially, for public services"
Eileen Phillips, Marxism Today, September 1983 – "I very much liked the combination of of tackling contradictions within the welfare and pursuing ideas for campaigning activities"
Russell Surry, Chartist, January/February 1984 – "This book is essential reading for everyone in the Labour movement"