Public Alternative to the Privatisation of Life
by Dexter Whitfield sets out a radical agenda for decommodification, public ownership and provision, re-municipalisation, reconstructing democracy, radical public management, public investment and strategic action. It explains the drivers of financialisation, marketisation, individualisation and privatisation and sets out a political economy framework of privatisation. It details the corporate extraction of profits, impact on the quality of services, the erosion of democratic accountability and transparency, increased inequalities and the reduced capability of public authorities. Much of the evidence is from the UK and Europe, US, Canada, Australia, New Zealand, together with Asia, Africa and Latin America which have experienced significant levels and forms of privatisation, and where financial capital and transational companies ruthlessly acquire privatised assets.
Spokesman Books
, 580 pages – paperback, eBook and PDF formats.
Amazon Kindle
and paperback and from good bookshops. Further information in
Public Ownership and Provison
section.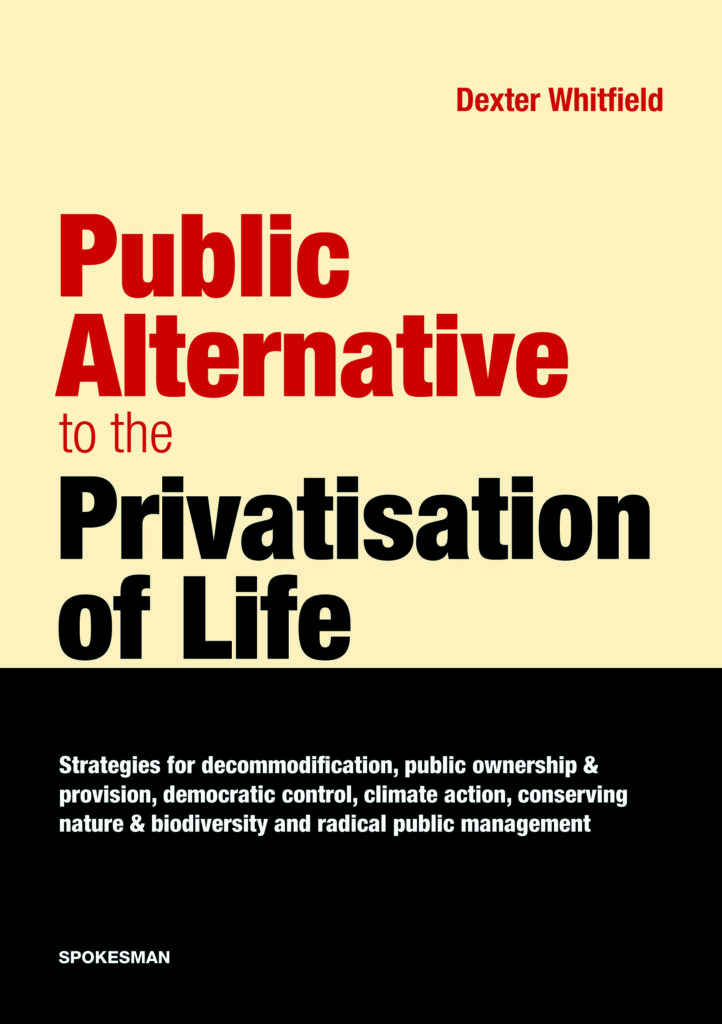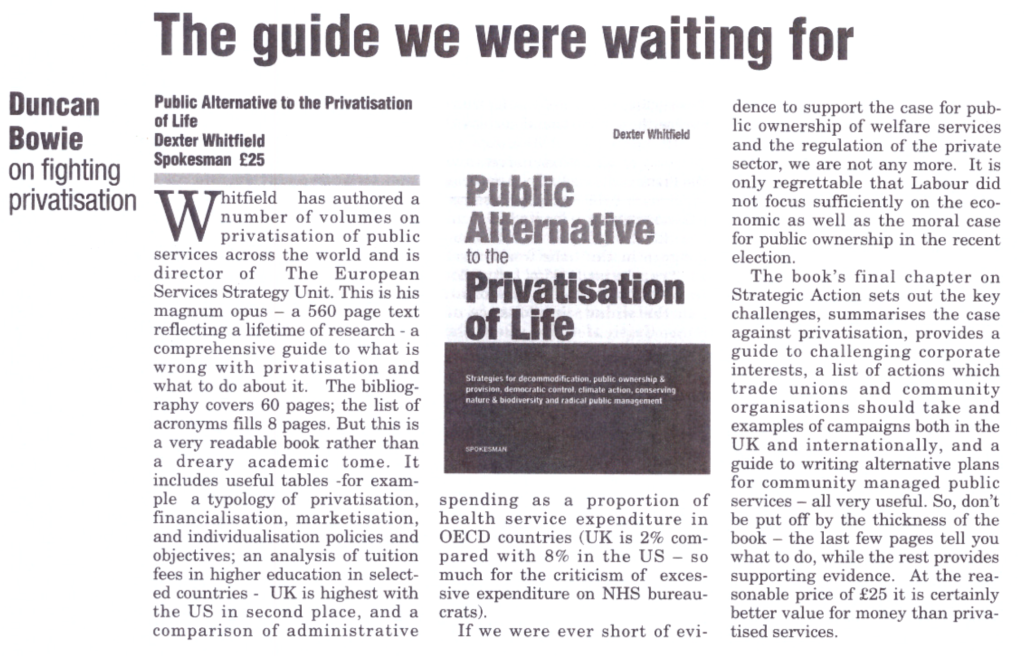 Review in
Scottish Left Review, Issue 117 May/June 2020 by Stuart Fairweather
"The notion of the privatisation of life is dramatic in language and scope. This is appropriate given the enormity of the task that Whitfield looks to take on. A task that does not merely involve the descriptive but one that includes outlining the actions required to challenge privatisation and the ideology that underpins it." ………………"Privatisation and the commodification of all things 'public and planet' has been an overarching aspiration of neo-liberalism over the last three decades. Whitfield attempts to respond to this. International examples,comparisons, case studies and analysis are all employed to illustrate the impact of the ideology of privatisation."